FECA has been the grateful recipient of support from not only our local metropolitan New York community, but a broad cross section of the business and nonprofit worlds.  They have all stood shoulder to shoulder with the FECA Board in their understanding that a donation to FECA will be utilized strategically and productively towards a shared mission.
We have received sustained support from individuals across the country: friends, family members, business associates, and the community of families looking for programs for their children and adults on the spectrum.  We thank them all.
The following provides an understanding of the broad support of the business and nonprofit community for FECA mission  during the past 23 years.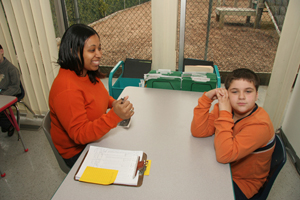 FECA gratefully acknowledges the support of our many funders who collaborate with us to provide resources and support:
Clarfeld Financial Advisors
Morgan Lewis
Federated Investors
MasterCard International
Goldman Sachs & Co
CIBC World Markets
NY Board of Trade Futures and Options for Kids
Autism Speaks
Mt. Sinai Seaver Center
Mt. Kisco Honda
Holistic Learning Center
The Bank of New York
Lord & Taylor
Paul, Weiss, Rifkind, Warton & Garrison
Ernst & Young
The Laugh Factory
Autism Directory Services, Inc
The Daniel Jordan Fiddle Foundation
Morgan Stanley
The MBIA Foundation
Entergy
The Westchester Community Foundation
Schwab Institutional
Hitachi America, Ltd.
Ronald McDonald House Charities
CVS Caremark Charitable Trust
Doug Flutie, Jr.
Foundation for Autism
H.O.P.E for Youth Foundation
Deutsche Bank Securities, Inc.
Victoria's Love Childrens Foundation
Ireland Family Foundation
Evercore ISI
Westchester ARC