FECA is now accepting scholarship applications for the 2018 – 2019 academic year. Over the course of a decade, FECA provided 55 scholarships to individuals advancing their education in order to continue their important work educating children with autism. As FECA's mission grew to meet the evolving needs of individuals with autism who were aging out of their educational placements, it became clear that additional support would be needed to further the education of individuals working with the adult population.
Students receiving the FECA scholarships have sought and obtained graduate degrees in special education and Board Certified Behavior Analysts (BCBA) certification in behavior analysis; the latter enabling them to be independent practitioners working with the growing population of students and adults on the spectrum.
Please click here to download the Scholarship Application. (link to 2018-2019 PDF) 
Past Recipient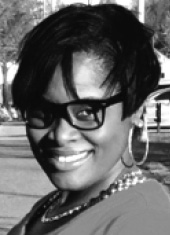 Petrice Haughton, long time Devereux staff member, continues her graduate education supported by a FECA scholarship.