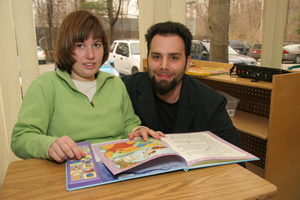 The Foundation for Empowering Citizens with Autism, formerly the Foundation for Educating Children with Autism, was founded in 1994 by a group of eight families who came together with the singular purpose of starting a school for children with autism.   No school existed in Westchester County using applied behavior analysis, the only scientifically-based instruction for children on spectrum.   Parents had been informed by their school districts that this intensive, one-to-one therapy would not be possible in the public school system.
After two years  during which staff to run the school had been hired, a building located, curriculum purchased and the potential student population exponentially growing, FECA hit what seemed like an insurmountable roadblock: the state's refusal to grant a charter authorizing the right for the school to open. Though a private school alternative was possible, it was resoundingly rejected on the grounds that the school should be open to all regardless of economic ability, which required direct referrals from individual school districts.
The intrepid families were not to be denied, however. A chance meeting resulted in FECA's introduction to the director of Devereux New York, a national organization serving a wide range of developmentally disabled individuals in residential settings. One of the oldest and largest nonprofit providers of behavioral health care in the country, the Devereux Foundation has affiliates in eleven states that provide a continuum of care for children, adolescents and adults. At the time, however, Devereux New York had little experience with autism. Through our resulting partnership, the Devereux Millwood Learning Center (now known as Devereux CARES) opened its doors in 1996 to 12 children. Devereux CARES currently educates 48 students ages five to 21 in an intensive educational setting with emphasis on vocational training and community integration to prepare them for graduation to adulthood. FECA has continued support for the school through substantial funding for teachers, staff incentives and scholarships, the purchase of eight vans for community integration, the building of a playground, a kitchen and a computer lab, and other programmatic supports.
For 12 years, FECA sponsored an annual two day conference, bringing in experts in education and therapeutic interventions, and the latest neurological and scientific research for parents and educators.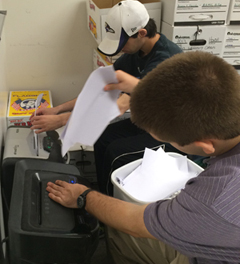 Shredding documents at Mount Kisco Honda.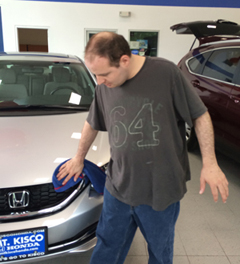 Polishing the cars at Mount Kisco Honda.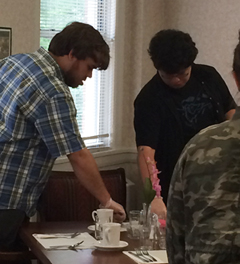 Setting the tables at Bethel Nursing Home.
In 2014 FECA launched a new initiative – the Opportunity Network for Employers and Employees (ONEE), which seeks to further opportunities in the community for the growing population of adults with autism to volunteer and obtain gainful employment. ONEE coordinator, Lisa Keogh, is expanding opportunities, and matching potential opportunities with the skills and interests of individual adults with autism in the Westchester County area. ONEE has successfully added nine new volunteer sites to the  roster of our first partner, the Devereux Adult Program. A second partnership with the Hawthorne Foundation is underway and opportunities for post day hab hour volunteering is under development.
In 2014 FECA provided critical start up funding to a new project, Extraordinary Ventures New York (EVNY) as part of its mission to support programs furthering employment opportunities for adults on the spectrum.  A second grant the following year enabled the hiring of a director and the acquisition and required reconstruction of formal space which officially opened in September, 2017. A third grant confirmed FECA's commitment to the success of EVNY which enabled the hiring of a second director who will oversee the development and growth of two new businesses.